StecaGrid Re-Configurator 1.0
Configuration tool for inverter replacement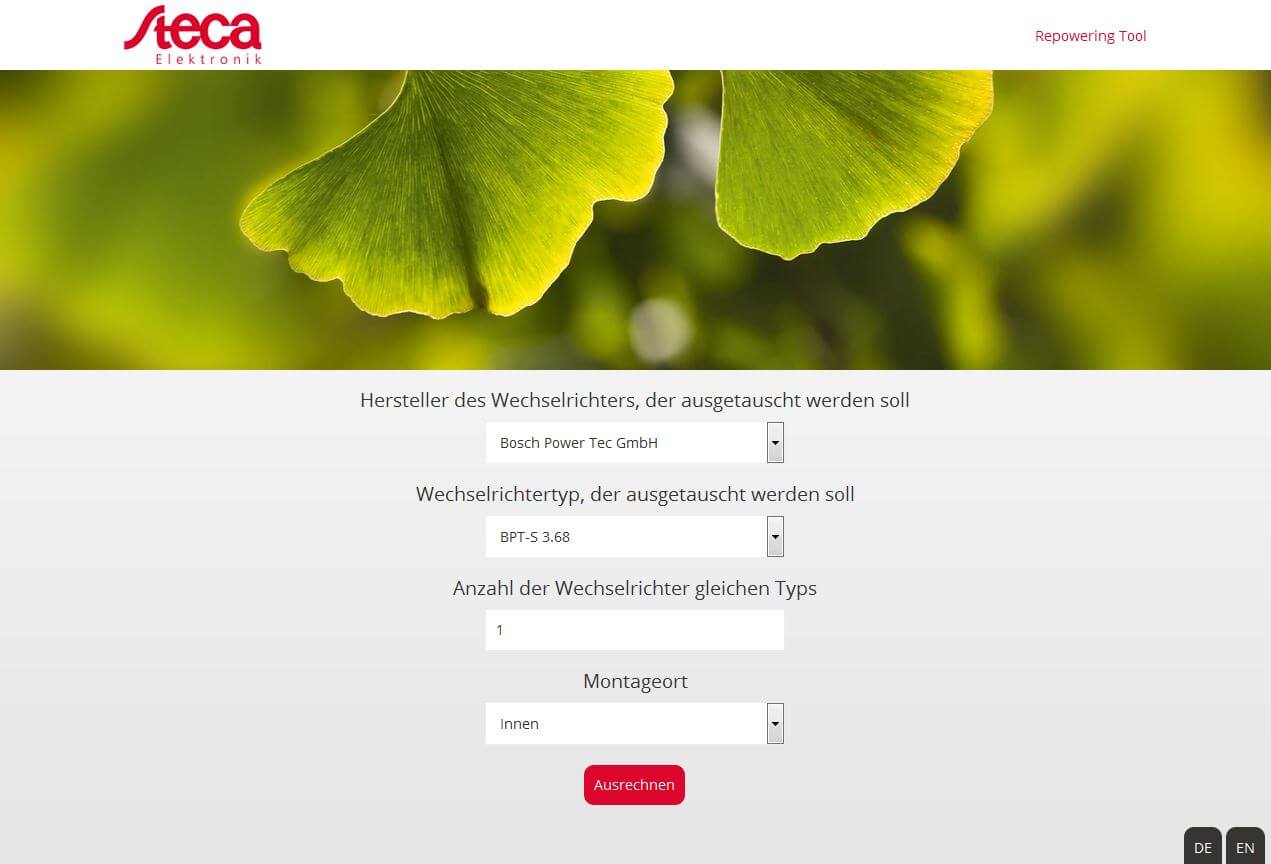 X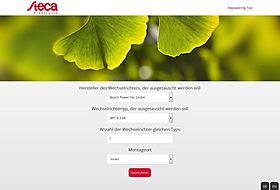 StecaGrid Re-Configurator 1.0
Configuration tool for inverter replacement
Description
Caractéristiques
Téléchargement
Description
The StecaGrid Re-Configurator 1.0 is the ideal help when searching for a replacement device. It can be used to find the suitable replacement for a faulty inverter or to increase the yield of an existing system by selecting a more efficient inverter. Information about more than 2,000 types of inverters is stored in the device in order to make the calculations.
Easy to use
You just need to enter the manufacturer, type and number of the existing inverters as well as the installation location. The program then calculates the best alternatives from the current Steca product portfolio. Only the values shown in red need to be checked by the installer.
The free StecaGrid Re-Configurator 1.0 is optimised to the requirements of installers. It is an innovative and user-friendly online application, which can be used without downloading and installing any extra software.
Téléchargement