StecaGrid 8000 3ph and StecaGrid 10000 3ph
Always symmetrical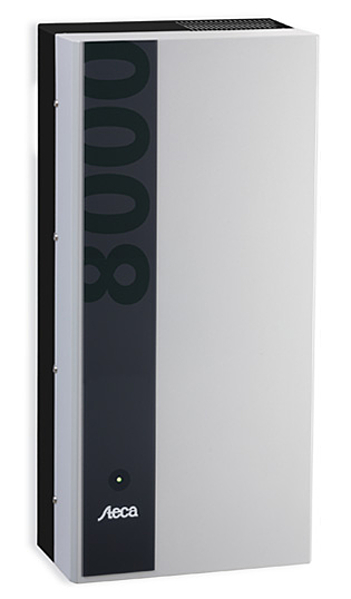 X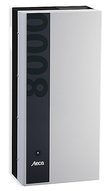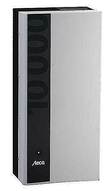 StecaGrid 8000 3ph and StecaGrid 10000 3ph
Always symmetrical
Description
Features
Downloads
Description
The advantage of three-phase feeding is that the produced solar capacity is always symmetrically distributed on all three power conductors to the public power grid. This is the case across the whole output range offered by these inverters. When designing a system, the laborious avoidance of an asymmetry of more than 4.6 kW through the appropriate selection of separate inverters is thus dispensed with. Symmetrical feeding is greatly in the interests of energy supply companies. Lengthy discussions with such companies are therefore a thing of the past.

Long service live
While the voltage passes through zero on the grid-feeding phase, single-phase inverters must temporarily accommodate all energy supplied by the solar modules within the device. This is usually realised by electrolytic capacitors. These components influence the service life of an electronic device, due to the possibility of drying out.

Flexible connection
Due to the wide input voltage range of 350 V to 845 V, and a maximum input current of 27 A / 32 A, all commonly available crystalline solar modules can be connected to the inverters in various configurations. Beyond this, the system is also approved for use with CdTe and CIS / CIGS thin-film modules. Three/Five plug/socket pairs are available for flexible, mechanical DC connection.

Easy handling
Despite their high output, the inverters are wall-mounted devices. Thanks to the high degree of protection, these inverters can be installed indoors or outdoors. Due to the integrated DC circuit breaker, installation work is made easier, and the installation time is reduced. It is not necessary to open the inverter during installation.

Flexible system design
The combination of the StecaGrid 8000 3ph and the StecaGrid 10000 3ph allows optimum design for almost any power class. A diverse range of combinations are possible but they all share the same goal: the effective use of solar irradiation.

Guarantee service
The StecaGrid 8000 3ph and StecaGrid 10000 3ph come with a 5-year guarantee as standard. The guarantee period can be optionally extended up to 10 years.

Downloads
Product data sheet
Manuals