StecaGrid 2020
Highest efficiency with longer service life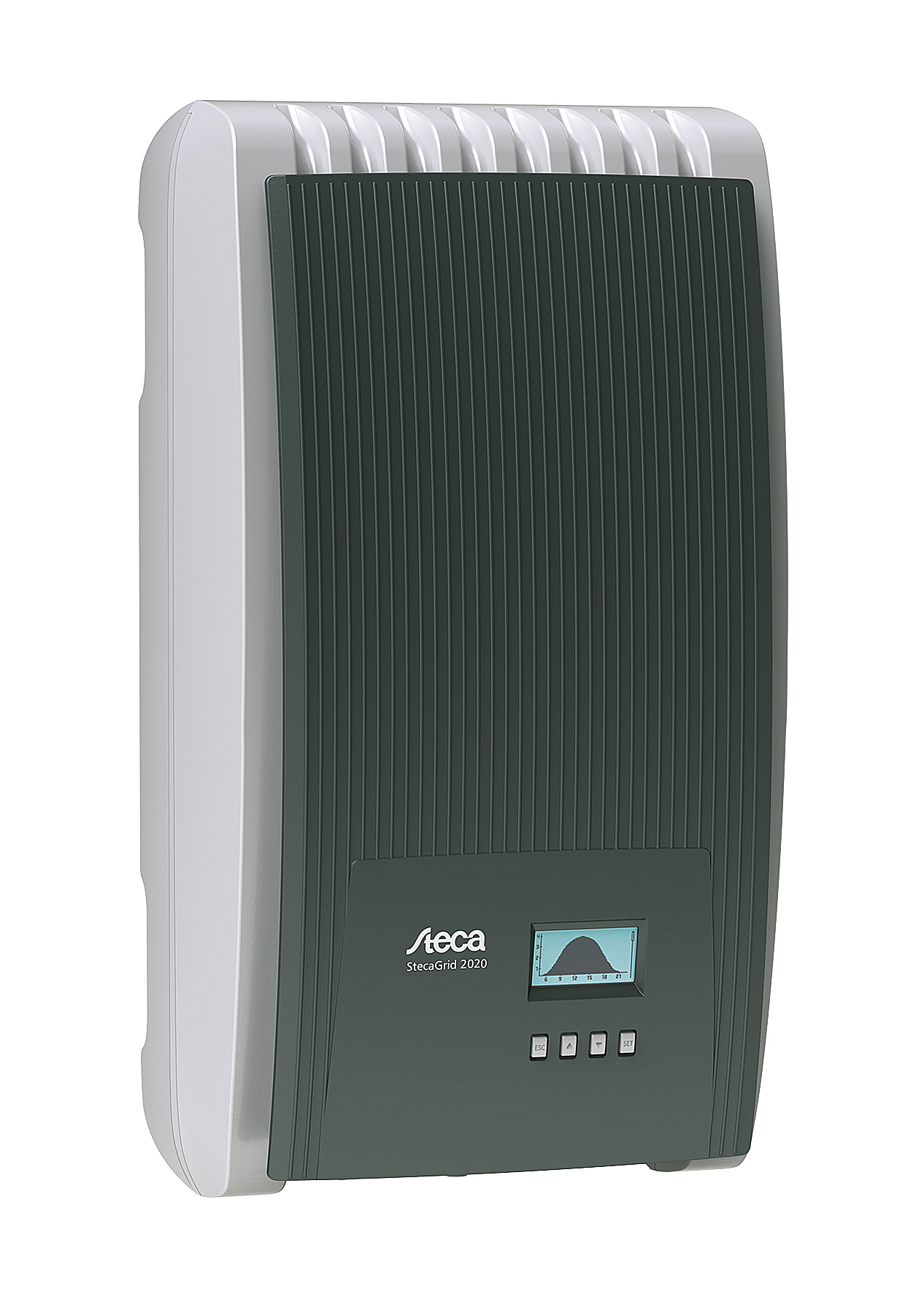 X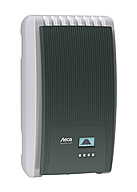 StecaGrid 2020
Highest efficiency with longer service life
Description
Features
Downloads
Description
The high efficiency results in a peak efficiency of 98.6 % and a European efficiency of up to 97.5 %, which results in less lost power that must be dissipated into the environment. This improves your yields.

In addition to this, a new and unique cooling concept inside the inverter ensures an even distribution of the dissipated heat and a long service life for the device.
Product design and visualisation
The StecaGrid has a graphical LCD display for visualising the energy yield values, current performance and operating parameters of the system. Its innovative menu allows individual selection of the various measurements.

The guided, pre-programmed menu allows easy final
commissioning of the device.
Installation
The lightweights weigh only 9 kg and can be easily and
safely mounted on a wall. The supplied wall bracket and practical recessed grips for right and left handed installers make mounting of the device simple and convenient. The device does not need to be opened for installation. All connections and the DC circuit breaker are externally accessible.

The coolcept-120 inverters meet all requirements for use in countries with 110 V, 120 V and 127 V grids. The devices are the optimum solution for markets such as South America, Africa and Asia.
Features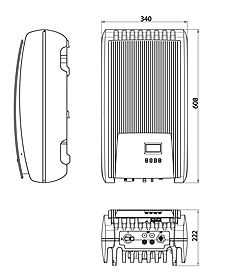 Product features
Highest efficiency

Simple installation

Integrated data logger

Firmware update possible

Low housing temperature at full load

Functionally perfect, environmentally-friendly plastic housing

Lowest possible own consumption

Integrated DC circuit breaker

Protective insulation according to protection class II

Very long service life

Up to 7-year free warranty after registration
Displays
Multifunction graphical LC display with backlighting

Animated representation of yield
Operation
Simple menu-driven operation

Multilingual menu navigation
Options
System monitoring with Solar-Log™ and WEB'log

Can be connected to a large-format display
Downloads
Product data sheet
Product pics, technical drawings, etc.