StecaGrid 2000+
2,000 W up to several 10,000 W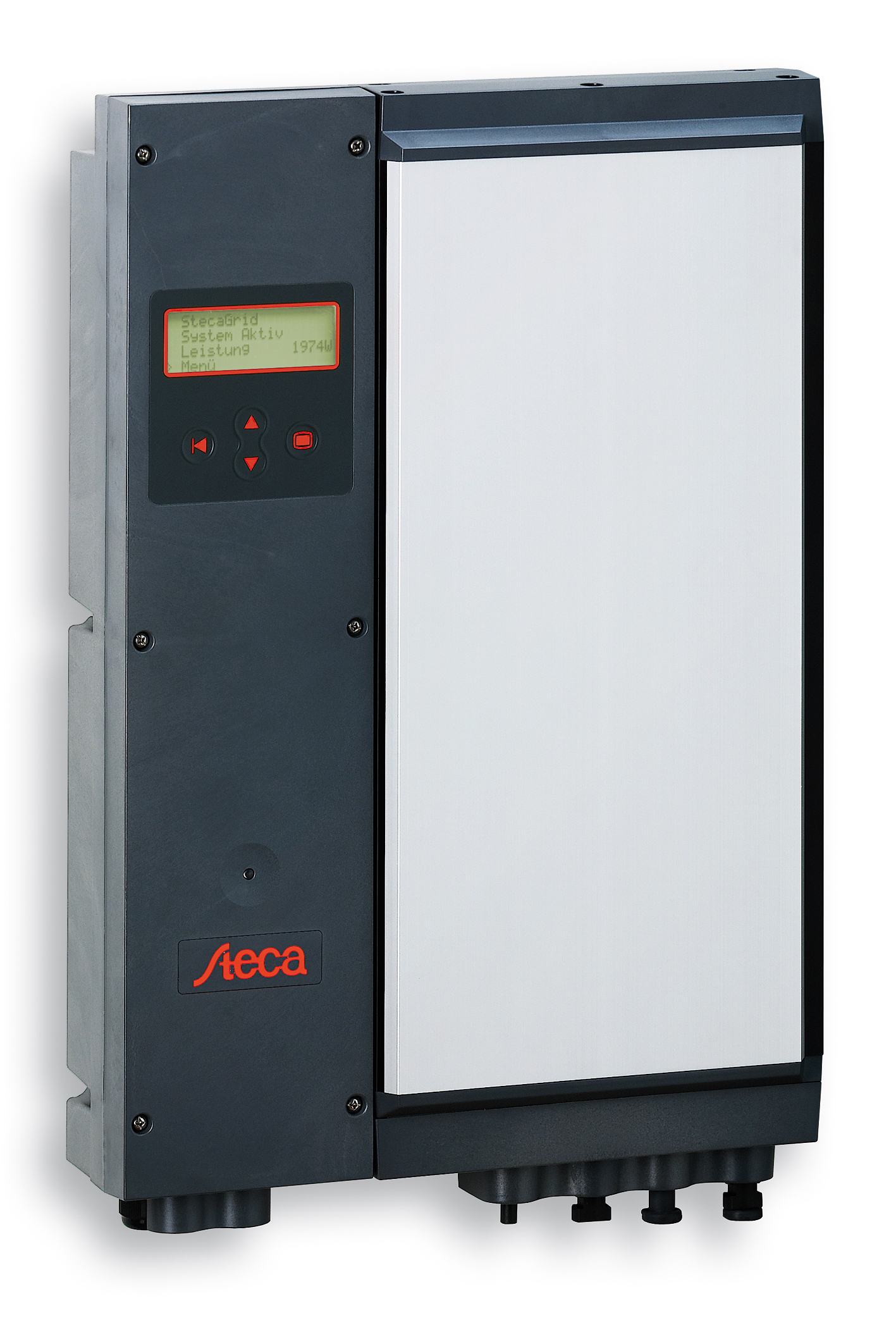 X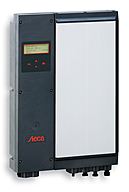 StecaGrid 2000+
2,000 W up to several 10,000 W
Description
Features
Downloads
Description
The product range consists of masters and slaves. Like the slaves, the master includes an inverter, but it also provides additional functions: a four-line display, a data logger for storing the yield values, country-specific grid monitoring of the alternating current output, and optional use of an interface card.
Flexible system design
Every inverter (Master or Slave) of the product range has two inputs, with each input having its own MPP tracker. One module string can be connected to each input. If required, the inputs can also be connected in parallel.

The advantage of such a system is the low sensitivity to negative influences such as (e.g.) partial shadowing, functional faults, or the dropout of a string. The use of several decentralised master-slave combinations reduces the cost of DC cabling, and minimises electrical losses.
Galvanic isolation
The StecaGrid 2000+ inverter is equipped with a high-frequency transformer, and is thus galvanically isolated. This enables unrestricted use of thin-film modules. Nevertheless, high efficiency of up to 95 % is achieved.
Diverse application situations
StecaGrid inverters offer constant high-power capability over a wide range of ambient temperatures. This is supported by maintenance-free, natural convection via the large-dimension cooling fins. Since no fans are used, the inverters work in virtual silence. Thanks to the high degree of protection, StecaGrid inverters are also suitable for outdoor installation.

StecaGrid 2000+ and StecaGrid 2010+ (Master and Slaves) can be combined with each other.
Guarantee service
The StecaGrid 2000+ and 2010+ come with a 5-year guarantee. The guarantee period can be optionally extended up to 10 years.
Features
Product features
Flexible and expandable

High efficiency

Low weight

Simple installation

Master-slave concept

Fanless and maintenance-free

Integrated data logger

Suitable for outdoor installation

Two Maximum Power Point Trackers (MPP tracker) per device

Wall-mounting with steel wall bracket for very easy installation
Electronic protection functions
Integrated temperature monitoring with output derating
Displays
Text LC display

Multi-coloured LED shows operating states

for current output, energy yields, operating parameters, date, time, service information
Operation
Multilingual menu navigation

Four cursor buttons for menu selection
Options
Downloads
Product data sheet
Manuals