StecaGrid 1900
1,840 W up to several 10,000 W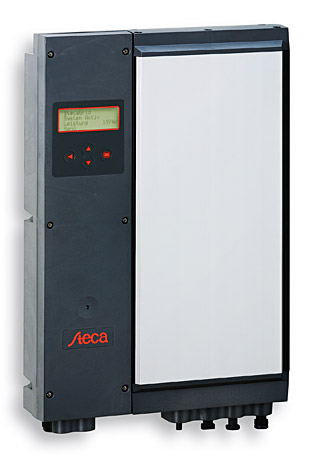 X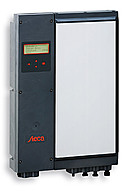 StecaGrid 1900
1,840 W up to several 10,000 W
Description
Features
Downloads
Description
The DualString product range consists of masters and slaves. Like the slaves, the master includes an inverter, but it also provides additional functions: a four-line display, a data logger for storing the yield values, country-specific grid monitoring of the alternating current output, and optional use of an interface card.


Flexible system design
The StecaGrid 1900 uses the DualString concept. This means that every inverter (master or slave) has two inputs, with each input having its own MPP tracker. One module string can be connected to each input. If required, the inputs can also be connected in parallel.

The advantage of such a system is the low sensitivity to negative influences such as (e.g.) partial shadowing, functional faults, or the dropout of a string. The use of several decentralised master-slave combinations reduces the cost of DC cabling, and minimises electrical losses.


Galvanic isolation
DualString inverters from Steca are equipped with a high-frequency transformer, and are thus galvanically isolated. This enables unrestricted use of thin-film modules. Nevertheless, high efficiency of up to 95 % is achieved.


Diverse application situations
StecaGrid inverters offer constant high-power capability over a wide range of ambient temperatures. This is supported by maintenance-free, natural convection via the large-dimension cooling fins. Since no fans are used, the inverters work in virtual silence. Thanks to the high degree of protection, StecaGrid DualString inverters are also suitable for outdoor installation.

StecaGrid 1900 D Master can be combined with StecaGrid 2000+ Slave and StecaGrid 2010+ Slave

Guarantee service
The StecaGrid 1900 comes with a 5-year guarantee. The guarantee period can be optionally extended up to 10 years.