Development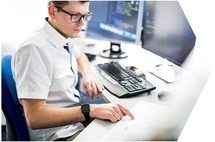 Industrialization
Production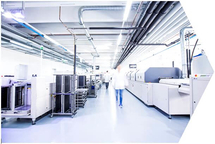 Quality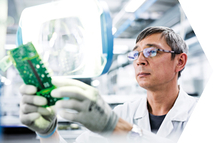 Logistics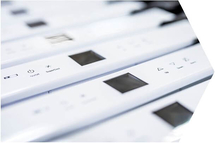 Industrialisation
EMS1: Fast samples
KATEK Memmingen already stands out in the run-up to series production with a prototype express service with which we can send you initial samples for development tests during the development process. Short distances and extremely lean processes - deliberately avoiding series processes - enable delivery within only ten working days.
The advantages are obvious:

- You have the same contact person for sample and series production.
- We contribute our experience to the production process already in the development phase.
- We ensure a smooth start to series production through knowledge gained from prototype production.
- For you there are no double initial costs for prototypes and serial products.
EMS2: Smarte Industrialisierung
Our specially trained team of engineers and production technicians analyses the product at an early stage with regard to the customer-relevant criteria (DfX). This can concern Design for Manufacturability (DfM), Design for Testing (DfT) and also Design to Cost (DtC). Production-relevant optimization proposals are thus incorporated into the design early on, before further costs arise from the design freeze and the processes triggered by it.

In addition, all necessary manufacturing processes are developed in the concept phase during product start-up, production facilities are procured if necessary and the process capability is validated as a whole.


EMS3: Safe series
As the core competence of an EMS service provider, our safe series production is always subject to the strictest quality requirements in all manufacturing processes. In addition to ISO 9001, ISO 14001 and ISO 50001, we are also certified according to ISO/TS 16949 and audited by customers according to EN ISO 13485.

As early as the incoming goods inspection according to AQL, we ensure that only the highest quality is incorporated into customer products. Through the integration of active traceability systems, production material is not only completely traceable up to the material batch of the supplier and manufacturer, but is also continuously and automatically monitored during the running process. In production, the production control/test plans created by industrialization ensure that everything runs smoothly.